Decking
When it comes to designing your garden and which materials to use Wooden decking and Composite decking are still a favourite of ours. A decked area allows you to create a level outdoor living space on virtually any grade or terrain.
Composite Decking
The maintenance free decking. Completely man made but made to last. Where composite decking can be slightly more expensive at the start it will save you money and time on maintenance in years to come.
With hundreds of different styles and colours of composite decking the combinations are endless and allow you to create your unique garden.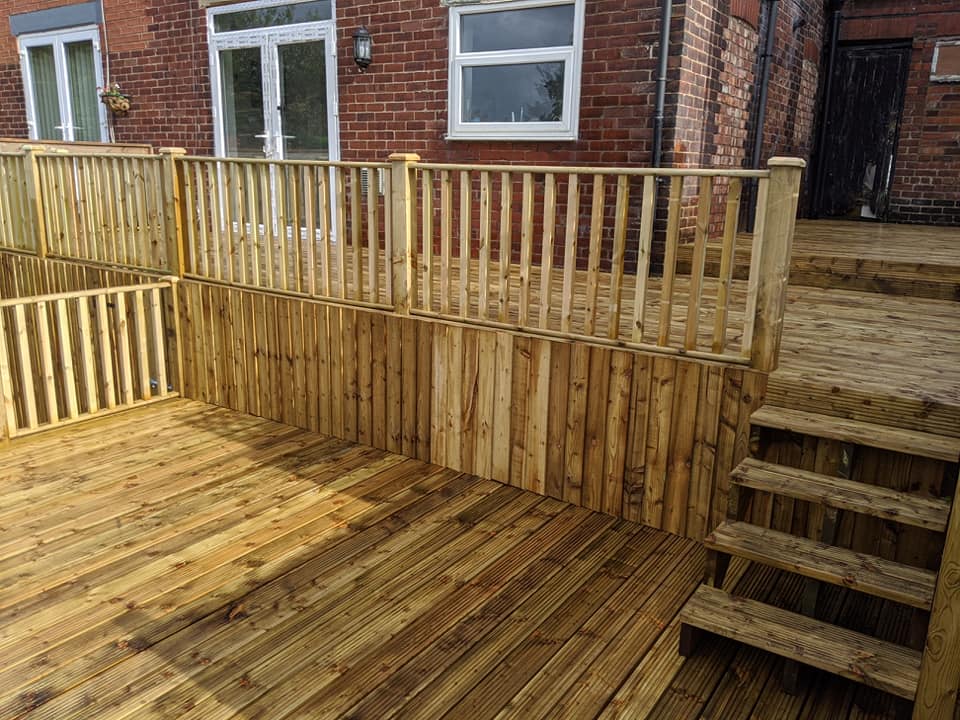 Wooden Decking
Wooden decking allows you to bring a natural look in to your garden at a reasonable price. Whether it be a softwood or hardwood deck, we can help create your perfect garden within your budget.
Do you have an uneven garden? Create a tiered deck to utilise the space and create a perfect outdoor living space.
"Really pleased with how the decking turned out! Friendly and professional service, the decking has exceeded our expectations, and looks much better than we ever envisioned! Would highly recommend."
Let Us Transform Your Garden Today!